A Video Agency that Ignites Your Brand
Captivating Motion Visuals
As a video production agency, we write, direct and produce videos with the purpose of capturing your audience and leave them wanting more. We have the elements of video production, pre and post-production services down to a science. The outcome? Powerful business storytelling and an engaged, dedicated and intrigued target audience. We utilize Hollywood camera movements and train with the top directors in the business. We are proud to host a client portfolio wise enough to value and prioritize effective visual communication. Our video production connects with your clients while highlighting the best assets of your business.
Does Your Business Need Video Production?
If you find yourself nodding along to any of the questions below, consider yourself in need of professional video production.
You find that:
The value of your business isn't clear and understood

You want to connect with your current audience and show them more of you and your brand

You've been searching for ways to increase brand awareness but come up short each time

You want to attract and bring in new clients and customers but don't know how to

You want to share your business' story but don't know where to start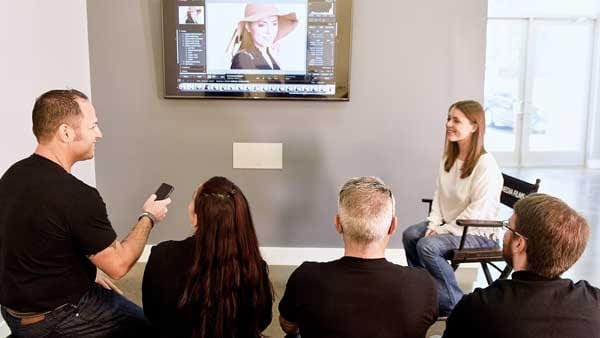 After defining a central concept, we work side by side with your brand to truly understand the essence of your brand's "story." Zeroing in on your brand and determining a single message is crucial for any successful collaboration. What's next? We walk you through our unique video production process. We'll pave the way so your team is seamlessly prepped and camera-ready.
We'll guide you on what to wear and what to expect throughout the entire shoot. At the end of the day, we understand you're a business professional, not an actor who's trained to memorize a script. What matters most are your words and your brand's mission. When we combine our creativity and expertise with your brand's value and passion, the opportunities are endless. Together, we can naturally position your brand as the undeniable front-runner in your industry.
Shoot Day begins with your typical setup. You know, video cameras, lights, microphones and a bunch of gear, equipment, and crew members. This is when and where all elements of the project will be captured. If the shoot is taking place on a business location, we may conduct interviews followed by additional coverage. Depending on your project's budget, you may see our Drone, Steadicam, and other advanced video production equipment on-set. Once you hear the word 'Action,' it's smooth sailing from here on out.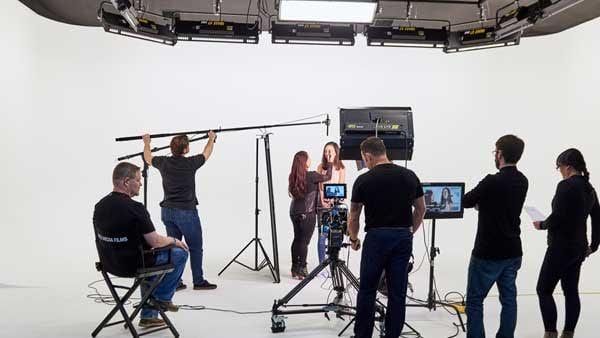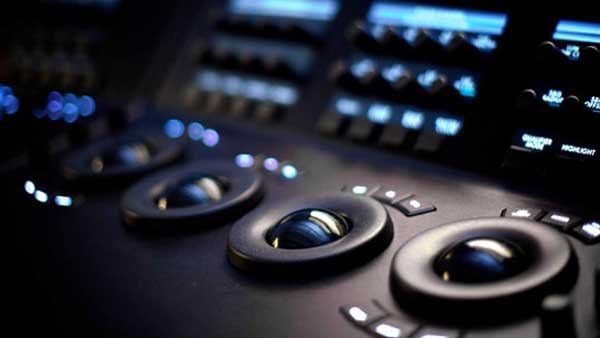 Magic of the Cutting Room
The Cutting Room is where we perform most post-production services. Here, we cut, trim, transition, color-correct, color-grade, add a soundtrack, sound design, add text and motion graphics, all the bells and whistles that'll help "wow" your audience. After these final steps, your video is ready to come to life and share your brand story. We pride ourselves on exceeding expectations and being able to take your project to the next level. We take post-production and overall visual quality seriously because we know our end product is a reflection of both your company and 360 Visuals.  Finally, our ability to deliver in record time is what differentiates us from other video production agencies in North Carolina.
You Can't Fight Facts
The advantages of online video marketing are undeniable. Still on the fence? Here are some stats to prove it:
95% of users watch an explainer video to learn more about a product or service

Emails with "video" in the subject line have an open rate increase of 7%

People retain 80% of what they see but only 20% of what they read

Brands are 53x more likely to show up first on Google if they have a video embedded onto their website
A few of our recent projects