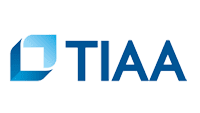 Director/DP: Jonathan Weiner
Gaffer: Brent Goodroe
Grip: Karl Kuehne
Sound by: Leo Munday
PA: Peter Carolla
Make-Up by: Michelle Lee
TIAA hired us to produce a talent acquisition recruiting film. We captured a diverse group employees in various business groups talking about why they work at TIAA.  Filmed entirely on the RED Digital Cinema we utilized Dolly shots, Locked-Off shots, Steadicam shots & Time Lapse Photography.
"Jonathan and his team at 360 Visuals really impressed me with their superior video production quality. From the pre-production communication process, he painted a vision of our shoot and delivered. Capturing our vision with the new RED Camera was also pretty cool! I highly recommend his company for high quality video production and photography"
-Jeff Smith | Director of Strategy, Planning and Experience for Talent Acquisition, TIAA