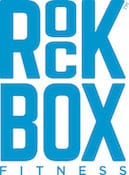 Directed by: Jonathan Weiner
Director of Photography: Brett Mullen
Gaffer: Leo Munday
1st AC: Sam Kim
Sound by: Jamar Perry
Grip: Kevin Muenzer
PA: Tammy Rojas
Make-Up by: Michelle Lee Lopez
We spent an action-packed day with the fast-growing fitness franchise, RockBox Fitness. RockBox Fitness is a fun, friendly, and motivating environment whose main goal is to defeat fitness boredom and fatigue. Most people quit the gym or ditch their workout plans simply because they find the repetitive moves too familiar and boring. At RockBox Fitness, members know they will never take the same class twice. This keeps each athlete guessing and excited for what is to come, unlike other fitness gyms that offer the same exact class weekly. RockBox Fitness has garnered a stimulated community that keeps each other motivated and treats one another like family. Our team started out in the studio by producing a 200 movement series that is currently featured on iPads at all RockBox Fitness locations. We then moved on to capturing body movements from Senior Trainers Jordan and Krista. This included resistance training and featured a custom branded set, including the logo on the wall. Next, we moved our Charlotte video production team to RockBox Fitness's secondary location in Huntersville, North Carolina to capture more client testimonials, leadership, and a few B-rolls of a class in action.
"We're very protective of our brand and 360 gets that. We couldn't be more pleased"
-Roger Martin, Co-Founder, RockBox Fitness