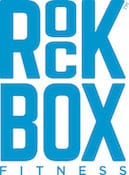 Directed by: Jonathan Weiner
Director of Photography: Brett Mullen
Gaffer: Jamar Perry
AC: Madison Oliver-Mays
Grip: Ben Tornesello
Edited by: Leo Munday
Make-Up by: Michelle Lee Lopez
We spent an action-packed day with Fast-Growing Fitness Franchise, RockBox Fitness.  We produced this in our studio which involved converting our Cyc Wall to re-brand to their blue.  We shot two RED Bodies with Cine glass at high frame rates allowed quick cuts while slowing down.  The lighting scenario was very unique in addition utilizing a Fog/Fazer for effect. Capturing Training Staff, Members and Coaches for this action-packed social media series was a blast!
"We're very protective of our brand and 360 gets that. We couldn't be more pleased"
-Roger Martin, Co-Founder, RockBox Fitness