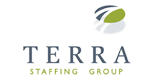 Director: Jonathan Weiner
Director of Photography: Tim Tyler
Sound: Leo Munday
PA: Kaitlyn Marie
Grip: Austin Wilcox
Make-Up by: Michelle Lee
In an age of dramatic, fake reality TV, we wanted to showcase a true high performer with documented success. Proven Success to anyone that would qualify to judge that success. Our Video Documentary will take you through a day in the life of a successful staffing executive. You will learn the ins and outs of what makes the human talent acquisition purr. Stay tuned as their reality becomes yours and in the end, you will not only be astonished by the real impact this individual has on her candidates but also the impact her clients feel as they truly affect the success of their business with the number one asset in the world, People.