Michigan Power Rodding – Tired of Hidden Fees?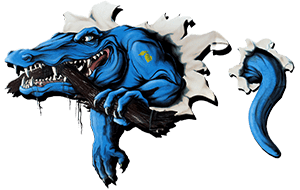 Starring: Scott Bills & Brianna Doss

Producer/Director: Jonathan Adam Weiner
DP: Brett Mullen
Writer: Tommy Wakefield
Gaffer: Adam Pinnell
1st AC: Robert Filion
2nd AC: Anna Cheng
Sound Tech/ Boom Operator: Taylor Parris
Grip/BTS: Jamar Perry
Grip/Animation: Leo Thomas Munday
Sound Design: Chase B
Hair/Make-Up: Michelle Lee Cavanna Lopez
Location: Ann Arbor MI
We've grown quite the relationship with Owner Gregg Greene and Michigan Power Rodding since we first began filming videos and commercials together. Gregg Greene reached out inquiring about another film project, so we gathered our commercial video production team in Charlotte, NC, and called up Scott Bills to reprise his role as the Shady Plumber. For this specific shoot, we wanted to position Michigan Power Rodding as the most trustful drain restoration service provider. Typical drain service companies will overcharge or shock customers with hidden costs and fees, however, Michigan Power Rodding prides itself on its reliable and consistent pricing. We hired actress Brianna Doss to help us get the message across, who worked perfectly alongside Scott. We've cast Brianna a dozen or so times, and we knew she would work comfortably with everyone present at the shoot. This commercial airs on ESPN, ESPN2, Big10 Network, Tiger's Baseball, MNF, and FS1 in the midwest market.
"I've worked with a number of different companies and 360 Visuals is by far the best at communication."
-Gregg Greene, Owner, Michigan Power Rodding