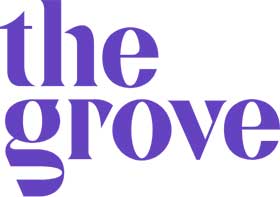 Produced by: Jonathan Weiner
Animator: Leo Munday
We were tasked to produce a new animation video advertisement for an agency client, the Grove, for one of their clients Bloq. This was a tech spot as Bloq is a single interface to an expanding set of enterprise-grade infrastructure services for building on multiple blockchain networks. For this ad spot, we wanted to introduce Bloq's new cryptocurrency, Metronome. As a video production agency, our job was to create an animated branded video that portrays Metronome as the world's first self-governing cross-blockchain cryptocurrency. By showing Metronome's forward-thinking model, we were able to position Metronome as a reliable and certain cryptocurrency that does not require permanent chain commitment and is the smartest option for those looking towards the future.  When producing an animated video, we do not have the luxury of relying on people and actors to portray each angle of the message. In its place, we found a way to visually compel the audience while also accurately getting the message across.