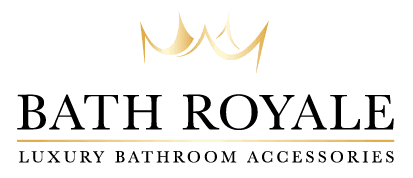 Directed by: Jonathan Weiner
Director of Photography: Brett Mullen
1st AC: Robert Filion
2nd AC: Anna Cheng
Gaffer/Grip:  Leo Munday
Boom Operator: Jamar Perry
Teleprompter Tech: Amy Campbell
PA: Ben Tornesello
Sound Design: Chase Brandau
Make-Up by: Michelle Lee Lopez
Mid-year last year, a local entrepreneur and founder of Bath Royale, a high-end luxury bathroom accessory product contacted us to help him take his brand to the next level.  We were retained to produce a brand video, several commercials, some produce how-to's, and finally some professional lifestyle photography.  This particular project and client needed a lot of pre-production time as it was his first time creating high-quality video and photography with a professional agency like ours.  In 2 long production days, we captured a ton!  As usual, we needed to hire talent for the commercial and spokesperson spots.  While always casting the right actor or actress for the part, we tend to re-hire those in the past as they are reliable, professional, and talented. This was no different. Veteran actor, Angelo Datseris (IMDB) & actress Brianna Doss (IMDB) were cast, and off we went. Our crew of 10 was able to light and capture this nighttime sequence (filmed during the day) with ease. Next, our DP/Cinematographer and I finalized blocking. Lastly, sound design in post-production with added foley brought it all together. We love creating digital comedic shorts for businesses that leave lasting impressions.
"Working with 360 Visuals as our video agency partner was a great decision. Owner/Producer, Jonathan really helped me throughout the entire process. This being my first professional video production project there was a lot of content to capture and a lot of details to cover. They have a very good Pre-Production, Production to Post-Production process and are quick to communicate, respond to my needs, and deliver not only very high-quality visuals but have been there to help me after with distribution & other best practices. I highly recommend them!"
-Mark Hillman, President, Marcobelle Company & Bath Royale