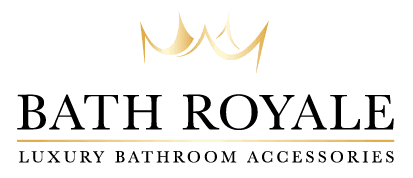 Directed by: Jonathan Weiner
Director of Photography: Brett Mullen
1st AC: Robert Filion
2nd AC: Anna Cheng
Gaffer/Grip:  Leo Munday
Boom Operator: Jamar Perry
Teleprompter Tech: Amy Campbell
PA: Ben Tornesello
Sound Design: Chase Brandau
Make-Up by: Michelle Lee Lopez
This digital comedic ad for luxury bathroom accessory company Bath Royale was inspired by the Original Mac versus PC series. Casting actresses, Erin Dangler (IMDB) & Beth Felice (IMDB) was key after we developed the script and shot list.  On production day, we filmed in our beautiful spacious studio with 30 foot by 14 foot by 14 foot by 14 foot high Cyc Wall.  Erin & Beth performed really well off each other and with the right foley, sound design, and props we nailed it.  Comedic contrast style Ads are easy for the viewer to understand and when you have the right actors & actresses it's even easier to remember.
"Working with 360 Visuals as our video agency partner was a great decision. Owner/Producer, Jonathan really helped me throughout the entire process. This being my first professional video production project there was a lot of content to capture and a lot of details to cover. They have a very good Pre-Production, Production to Post-Production process and are quick to communicate, respond to my needs, and deliver not only very high-quality visuals but have been there to help me after with distribution & other best practices. I highly recommend them!"
-Mark Hillman, President, Marcobelle Company & Bath Royale